Welcome to the e-Book Cover Design Awards. This edition is for submissions during September, 2013.
This month we received:
110 covers in the Fiction category
21 covers in the Nonfiction category
Comments, Award Winners, and Gold Stars
I've added comments (JF: ) to many of the entries, but not all. Remember that the aim of these posts is educational, and by submitting you are inviting comments, commendations, and constructive criticism.
Thanks to everyone who participated. I hope you enjoy these as much as I did. Please leave a comment to let me know which are your favorites or, if you disagree, let me know why.
Although there is only winner in each category, other covers that were considered for the award or which stood out in some exemplary way, are indicated with a gold star: ★
Award winners and Gold-Starred covers also win the right to display our badges on their websites, so don't forget to get your badge to get a little more attention for the work you've put into your book.
Also please note that we are now linking winning covers to their sales page on Amazon or Smashwords.
Now, without any further ado, here are the winners of this month's e-Book Cover Design Awards.
e-Book Cover Design Award Winner for September 2013 in Fiction
---
Damon Za submitted The Scribe designed by Damon Za.

JF: Another incredible cover from DamonZa. Here he deploys a powerful hook into the story with the illustration, and combines it with classical type treatments and a strong but limited palette for maximum effect.
e-Book Cover Design Award Winner for September 2013 in Nonfiction
---
Chris Stinchfield submitted The Keys to a Long Distance Relationship: A Couple's Guide designed by Joni McPherson. "Our cover was designed by Joni McPherson of McPhersonGraphics.com. Joni was incredibly helpful, patient, and professional. I highly recommend her."

JF: An outstanding cover from a nonfiction specialist. Confident typography combined with a clever illustration that perfectly expresses the theme of the book.
Fiction Covers
---
Aishah Macgill submitted The Day My Mother Murdered …herself designed by Aishah Macgill. "I loved writing this book! I made so many book covers before settling on this one. I hope it portrays some of the madness."

JF: Yes, I see the madness, but it might be better if you used either the ransom-note look, or all the wacky colors and text effects, but not both.
---
Alix Macey submitted Becoming Anorak Nid designed by Yana at – https://www.kindle-book-publishing.co.uk/. "Hurrah! This is the first in the Becoming Anorak Nid series by Alix B macey. Perfect for 8+ children + reluctant readers."
---
Alix Macey submitted Becoming Anorak Nid Book Two; A Rude Awakening designed by Yana at – https://www.kindle-book-publishing.co.uk/.

JF: Beautiful and age-appropriate covers for this series.
---
Amber Polo submitted Recovered designed by Connie Lee Marie Fisher. "A canine urban fantasy."

JF: A genre with which, alas, I am unacquainted. I guess it's an ancient urban tale, looks more like a ruin than anything urban.
---
Amy Keeley submitted Shining Armor designed by Amy Keeley.

JF: A lovely design somewhat hampered by a lack of contrast.
---
Anna Clifton submitted Adam's Boys designed by Danielle Maait.

JF: A beautiful and evocative cover from a highly-skilled professional designer. The muted palette, controlled eye path, and enforced anonymity of the central figures all contribute to the haunting tone of this cover.
---
Anna Wolfe submitted Bitten designed by Jonathan Burkhardt.

JF: A good cover which would have been better if the designer had dealt with the legibility problem of the title and subtitle.
---
Ariel C. Horn submitted Wild Violet designed by Ariel Horn. ""Wild Violet" is a western about a strong, independent young woman who goes to Texas to search for her long-lost fiance. I wanted to reflect some of the character's personality on the cover, as well as the essence of the time period and location. This is the first book cover I ever designed, although I do have some art experience. I was a little apprehensive designing my own cover at first, but I am pleased with the results. I hope it attracts readers!"

JF: Really good job, Ariel, although I don't think you need the aggressive type effects on the title, the color is a pretty strong statement in itself.

---
Aron Joice submitted Vanished (The Lost Children of Managrail-book two) designed by Richard K Green. "Richard K Green did a wonderful job delivering several aspects of the story in one cover. If you look closely the figure appears to be actually vanishing."
---
Barbara Appleby submitted The Hidden People designed by Toni Withers. "This is the cover Toni Withers did for us."

JF: An ineffective attempt, the typography and other choices have left this cover very weak.
---
Beth Fred submitted A Missing Peace designed by Danielle Maait.

JF: Once again Danielle Maait shows how the control of color can yield lots of atmospheric benefits. Here, the title treatment seems like an afterthought.
---
Bridget McKenna submitted East of Eden and Just a Bit South designed by Bridget McKenna for Zone 1 Design. "East of Eden and Just a Bit South by Ken Scholes is a collection of science fiction and fantasy stories."

JF: I love the quirkiness of this cover, which helps it to stand out from a lot of "me-too" cover designs. Don't be afraid to release the quirk!
---
Bridget McKenna submitted Pearl designed by Bridget McKenna for Zone 1 Design.
---
CATHLEEN ROSS submitted LOVE, LUST AND LIES designed by Danielle Maait.

JF: Beautifully controlled, but I'd like to see the title a bit stronger.
---
Cecily Paterson submitted Invisible designed by Jo Stirling. "This cover is for Invisible, my novel for girls aged 11-14. I love how the designer has captured the melancholy mood of the teenager on the front, yet given it a feeling of hope and purpose as well. It is perfect for the character of Jazmine in the book."

JF: I agree, very nice.
---
Chris Dolley submitted Shift designed by Chris Dolley. "I have a book set in eleven dimensional space and was looking for a graphical way to convey the concept of multi-dimensional space."

JF: I like the concept, but the lack of contrast in your artwork and the tortured typorgraphy are keeping it from really shining.
---
Christina Hyun submitted Cuckoo Funeral, Magique, The Odd Job: Three Short Stories designed by Dave Kang. "For my two new short story ebooks, I asked my designer, Dave Kang, to design me covers that have the feel of vintage spy novels. I asked for contrasting graphics, bold colors, strong images, and large text, and a style that would be easily recognizable as my unique cover 'brand.' I like it when authors have covers, that from a glance halfway across a bookstore, I know is theirs. The Girl with the Dragon Tattoo trilogy is one example of a good cover 'brand.' You see those books from far away, and you immediately know which author and which series they belong to. Another good example from years ago are the Graham Greene Penguin paperback covers that a single artist was commissioned for. I collect all Greene's books with that one artist's covers and the vintage orange spines. So that was what I was also going for too – my own cover 'brand' that I could use across two different genres (literary and thriller) to clearly identify me as author. THE STOOL PIGEON falls into the thriller genre while the CUCKOO FUNERAL, MAGIQUE, THE ODD JOB falls into literary. I am very happy to have worked with a designer that really heard my priorities and totally understood what I was going for! I am so pleased with what Dave Kang designed for me. The covers have absolutely helped sell my ebooks. I love them both and look forward to seeing what he will design to continue my author cover brand for my upcoming thriller novel."
---
Christina Hyun submitted The Stool Pigeon: A Short Story designed by Dave Kang. ""The Stool Pigeon" is about a female state security agent in North Korea who gets the green light to betray her Premier."

JF: These are both very strong covers, creating a powerful brand for your books. Fun, immediately engaging, and with a unique lettering style, clearly a home run. ★
---
Christy Dorrity submitted Awakening: Book One of The Geis designed by Devon Dorrity. "Thank you! Christy"
---
Cindy Anderson submitted Fair Catch designed by Harbertson Design. "Cover art by Casey Harbertson of Harbertson Design. Cover photo by Vanessa Brown Photography. Permission obtained to use the Wilson® logo."

JF: Cute idea, but the very sexy red shoes are fighting the title, and winning. Not sure that's a good idea. Genre=football romance?
---
Colleen Ruttan submitted Dragon Fire: Book 2 of the Cael Stone designed by Colleen Ruttan.

JF: A simple but very workable ebook cover.
---
Conny Oberrauter submitted Zen and the Art of Oven Ready Lasagne designed by Ken Fulford.

JF: Apparently this is a romance novel, but the cover is a confusing and unattractive hodge-podge of elements.
---
Crystal Roznik submitted Post-Apocalyptic Nomadic Warriors: A Duck & Cover Adventure designed by Crystal Roznik. "This was the first cover I designed for Benjamin Wallace. Ben actually does illustrations occasionally, so he provided the bomb piece, but I helped photoshop it and actually designed the cover. The genre Ben writes is humor so I used brighter colors and bolder fonts so that there is no confusion for the reader when there are talking bears and mutants. Me and Ben have collaborated on many of his books and promotional posters since this one published in 2011, I have yet to read one. :)"

JF: Terrific job, Crystal. I love the playful type, bright colors, and the way everything plays well together, including the interesting branding wedge.
---
Cynthia Luhrs submitted Desired by Shadow designed by designed by Derek Murphy, https://bookcovers.creativindie.com/. "This is the second in the series about modern-day ghosts. It's set in Edinburgh and has a gritty, dark undertone. I thought Derek captured the feel perfectly."

JF: Yep, a real mastery of the genre, great choices in type treatments, and colors, and I love how the warm bottom half supports the cooler more atmospheric scene at the top. ★
---
D.R. Martin submitted Johnny Graphic and the Attack of the Zombies designed by Steve Thomas. "In a repeat performance, artist/designer Steve Thomas created the cover for Johnny Graphic and the Attack of the Zombies, the second book in my trilogy for kids. Once again, I think Steve perfectly caught the pulp-adventure tone of my ghost-and-zombies fantasy."

JF: I like the cool pulp type, but wish this cover was easier to decipher.
---
Damon Za submitted Shadows of Asphodel designed by Damon Za.
---
Dan Hallagan submitted Peasant designed by Dan Hallagan and Tom Walker. "In July, I submitted a cover for Serf, the first book in a series. You liked the concept, but noted the typography was "very weak." I needed to address that issue and quickly as there are nine books planned for the Climber Series, and it was essential to brand the series with a strong style. With Tom Walker, we reworked the cover, discarding a nearly illegible tagline and chose a title font that evoked Hell, the subject matter of the fantasy series. This cover is for the second novel in the series; the first cover has been redesigned with this new branding. Thanks for the heads up! It is amazing how myopic (in this case, not seeing weak typography) an author can be re: cover art."

JF: Definitely worth the work, this one is miles ahead of the first. The letter fits perfectly now, well done.
---
Deanna Lynn Sletten submitted Maggie's Turn designed by Deborah Bradseth of Tugboat Design. "I love how the bold colors of this cover draw the reader to it and the simple pop of red from the woman's coat contrasts yet blends in well with the photo. This is a contemporary women's fiction novel and I feel that the cover reflects the genre. I did ask my cover designer, Deborah Bradseth of Tugboat Design, to include the tagline on the cover, even though we both understood that it would not appear well on a small thumbnail photo. However, the tagline does add to the cover in the larger photos and looks especially nice on the paperback cover. I love this cover, and so far, my readers have also."

JF: Can't criticize the photo composition, but overall I find nothing particularly interesting, and the title is quite weak. What's the hook?
---
Deborah Sutton submitted Truth to Tell designed by Victoria Davies.

JF: Cute, and it works.
---
Dick Waters submitted Fragrance of Revenge designed by Kurt Bredt. "Kurt has done all five of my covers and deserves to have more attention to his excellent work."

JF: No matter how much I stare at this, I can't figure out what I'm looking at. What are those spheres?
---
DJ Edwardson submitted The Spirit of Caledonia designed by DJ Edwardson. "This story is a blend of tragedy, romance, science-fiction, and suspense and I wanted the cover to be both beautiful and somewhat eerie. Moonlight on the water has always had that effect on me and hopefully this cover evokes that same sort of feeling."
---
Falafel Jones submitted The Kewpie Killer designed by Falafel Jones.

JF: Hmmm… falafels. Love them. And I love the idea for this cover, but it would need a more adept hand with the title type to carry it off.
---
Fredric Shernoff submitted Atlantic Island designed by Jason Gurley.
---
Gabrielle Prendergast submitted Dark Vengeance designed by Cover Your Dreams. "A cover I made for a client – to a VERY specific brief. Now that I see it, I wish I had put a bit more light on the boy's face, but I think the client wanted it gloomy"

JF: I think you are right, and although there's a lot of skill here, I really don't like the way your dark red type disappears into the gloomy black background.
---
Gabrielle Prendergast submitted The Trouble with Coco Monroe designed by Gabrielle Prendergast. "This is part of a series redesign, the rest of which can been seen here: https://coveryourdreams.wordpress.com/2013/09/08/rebranding-reveal-cc-mackenzie/"
---
Greg Strandberg submitted The Warring States designed by saliyachaminda. "This is the first book in the Warring States Series, an ongoing fictional series about the seven states that fought for control of ancient China. The covers for the series are new and upgraded from my previous homemade covers."

JF: I really like the strong and consistent look of these books, this one best, since the others introduce legibility problems that the designer could have better accounted for.
---
Greg Strandberg submitted The State of Chu designed by saliyachaminda. "This is the second book in the Warring States series."
---
Greg Strandberg submitted The State of Qin designed by saliyachaminda. "This is the third book in the Warring States series."
---
Heather Greenis submitted Natasha's Dream designed by Marion Sipe. "Thanks for considering the cover Marion created! This cover truly suits the plot. The lurking shadow and the concerned facial expression."

JF: Has a bit of the "pasted-together" look, never a good outcome.
---
Hollis Hon submitted The Oblivious designed by Jeremy Hawes. "Post-apocalyptic Thriller"
---
Ian McCain submitted Product designed by Damon Za. "Damon designed the cover for the first book in a new Vampire/Horror Fiction series."

JF: Interesting visually and on target for its genre.
---
J.M. Ney-Grimm submitted Crossing the Naiad designed by J.M. Ney-Grimm. "I wanted to evoke the cold, watery peril posed by the naiad, her realm, and her ancient history."

JF: It works, and creates a nice air of mystery too.
---
James Willis submitted Haunting Demons designed by Spiffing Covers. "This Book is by Nick Onyemem. Thanks for considering our titles for awards."

JF: An artful cover that communicates what you need to know. I like the title treatment, and of course those demon-ish eyes staring out at us.
---
James Willis submitted Lovers In Their Fashion designed by Spiffing Covers. "This book is by SF Hopkins"

JF: A very successful example of compositing images together and ending up with something that's more than the sum of its parts. Notice how just reading the title causes you to connect the two figures. ★
---
James Willis submitted Reflection designed by Spiffing Covers. "This Book is by Allen Chambers"

JF: A strong sci-fi cover that really draws us into the story.
---
James Willis submitted The Binding designed by Spiffing Covers. "This Book is by S F Hopkins"

JF: A beautiful and effective cover showing how to get a strong effect even from a simple type treatment like this title.
---
James Willis submitted The Jonah Complex designed by Spiffing Covers. "This Book is by Greg Haslam"

JF: Distinctive title treatment combined with artwork that draws us into the story make this cover a winner.
---
JANE O'REILLY submitted She Who Dares designed by Danielle Maait.
---
Jeff Stott submitted Past Un-Earthed designed by Mikelle Stott. "I wrote the book, my wife designed the cover. She is an experienced artist, but it is her first attempt at a book cover. This website has been extremely helpful in learning how to self-publish. Thanks so much for providing this valuable information."

JF: You're welcome. One problem is that readers expect sci-fi books to have very slick artwork. Here, the elements also don't relate well to each other, and nothing really takes charge of the cover.
---
Jennie Jones submitted The House on Burra Burra Lane designed by Danielle Maait.
---
Jennifer Fallon submitted The Undivided designed by David Tonkin.

JF: The three graphic elements don't seem to relate to each other visually at all, and we get no information about how the relate or what possible meaning they have.
---
Jennifer Weatherstone submitted Juanita Nielsen Sex, Truth or The Book of Lies designed by Jennifer Weatherstone aka Jennifer Stone. "Within the cover, the Scorpion has been a design of mine that linked through the entire series of The Kings Cross Sting. Juanita Nielsen, Abe Saffron is he behind the murder? We take a look at the evidence and wonder why the Police never searched the Original Pink Pussycat Club"

JF: All too often, books designed by amateurs look exactly like books designed by amateurs, and I'm afraid that's the case here. Indecipherable and unreadable.
---
Jessica Thomas submitted Moon Dust Castles designed by Odd Mr T. "The stories in this book are a bit whimsical, so we decided to have a little fun with the cover as well by basing it on the style of 1950's movie posters."

JF: Some nice art, but the space on this cover is used very awkwardly, leaving something of a void in the center.
---
Jillian Kleine Der Löwe submitted Wicked: A Fantasy Comedy (A Seven Deadly Sins Novel, Book 1) designed by Geir Akselsen & Jillian Kleine Der Löwe. "Filled with believable characters and injected with a heaping dose of sarcasm and wit; Wicked promises not to disappoint. This story is a lighthearted fast-paced romp will certainly tickle your funny bone."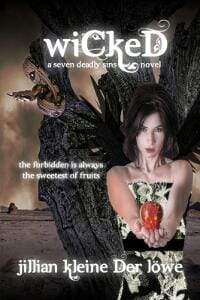 ---
Joshua Elijah Alexander submitted The Waking Dreamer designed by Damon (Damonza.com). "Genre: Dark Fantasy Sub-cat: Urban Fantasy"

JF: A memorable image, and that's half the battle.
---
Juliet Madison submitted Fast Forward designed by Danielle Maait.

JF: Great cover for this time-traveling romantic comedy, and a playful visual twist on fiction aimed at teenage girls. Delightful.
---
Juliet Madison submitted I Dream of Johnny designed by Danielle Maait.

JF: Irresistible.
---
Karen Swart submitted Kasadya Hellhound Born designed by Melody Simmons.
---
Karen Tjebben submitted Scintillate designed by Christine Taylor MacLellan.

JF: An arresting cover with way too much black space, I think this could be improved by making the title much larger and moving it into the space above it.
---
Karynne Summars submitted Desperate Pursuit in Venice designed by Karynne Summars and BookBaby. "I chose the cover imagines myself and pasted them in a word doc and sent it to BookBaby. I chose the background and font colors and then asked the BookBaby graphic designers to put it together for an eBook cover and a print book cover."

JF: Nice typography pushed out of the way by the chaotic and unnecessary images.
---
Kat Bastion submitted Forged in Dreams and Magick designed by Stephanie Mooney.
---
Kit Foster submitted In the House of Five Dragons designed by Kit Foster.

JF: Great imagery and strong typography combine with a carefully controlled color palette to produce a powerful cover. ★
---
Kit Foster submitted Note to Self designed by Kit Foster.

JF: Not sure what this is supposed to imply, doesn't work for me.
---
Kris Back submitted Free Will designed by Kris Back. "Comedy with Sci-Fi elements has no set genre look. I chose a simple design for maximum thumbnail impact. Then I used the tagline and subtitle to help define the story's flavor. I've noticed that many indie-publishers tend to use the same free fonts, but a well-designed, fresh font can really make your cover stand out. It never hurts to contact the font designer and see if you can work something out license-wise. This image needed a butch cursive for the title. 'Millie' by Kyle Wayne Benson was perfect. I ended up buying his 'Clayton' for tagline, subtitle and author name as well. If you like them, please check out his web site for more at https://fonts.kylewaynebenson.com/ . Thanks for running this contest, Joel. I learn something new every time."

JF: I like the happy toasters and your type choices, but the composition never comes together.
---
Lars Hedbor submitted The Light: Tales From a Revolution – New-Jersey designed by Lars Hedbor. "Picking up consistent design elements from the cover of The Prize (the first book in the Tales From a Revolution series), this cover attempts to convey the sense of the numinous that informs the actions of its Quaker protagonists, while also hinting at the era in which it's set."

JF: Like other covers without a strong "hook" there's not much going on here, and no particular reason for browsers to be interested.
---
Lee Mundy-Steel submitted Once upon A Set Of Wheels: Baby Driver designed by Lee Mundy. "A Crime/Thriller fictional memoir of a Serial Killer who tells the details of her life from the moment she was found as an abandoned baby in a stolen car. Growing up among criminals and car thieves, cars play an important role throughout her life. The cover is designed primarily to demonstrate that her life of crime starts at a very young age, showing the Protagonist 'Lotus' as a child with the two most important parts of life, her best friend 'the dog' and the car her life of crime starte in."

JF: Mismatched graphics with no consistency, the "pasted-on" look, and illegible typography doom this effort.
---
Liesel Hill submitted Dark Remnants designed by Kealan Patrick Burke.

JF: Spooky and effective.
---
Liesel Hill submitted Quantum Entanglement designed by Kat McCarthy.

JF: Visually confusing with little impact.
---
Lilian Gafni submitted Flower from Castile Trilogy Book One: The Alhambra Decree designed by Publishista-Ellie Searl. "The cover has been originally created by Create Space then modified by Publishista with permission to reprint from Create Space. The front cover shows the main character Isabella Obrigon about to open a door to a secret regarding her birth."

JF: Some artful elements that are being overpowered by the much too powerful branding stripe.
---
Lois Browne submitted Amends for the Dead designed by Lois Browne. "I taught myself the basics of GIMP and designed this myself because I can't afford covers for short stories. I like it enough I may try my hand at a cover for my next novel."

JF: Go for it. Keeping it simple helps, and even a small contrast between the color of the title and that of the author would have been welcome.
---
Lucy Tobias submitted Mary Margaret Manatee: the adventures of a young Florida manatee designed by Lucy Beebe Tobias. "The illustration combines photos and illustrations in Photoshop"

JF: We see far too few manatees on book covers, and this drawing is charming. The combined elements are a bit jarring, however.
---
M.H. Freeman submitted Before I Leave: Selected Poems and Poetic Prose designed by M.H. Freeman. "I created the base image by layering two photos and manually tweaking hue/saturation in Paint.net. The text was added later in the full cover spread with inDesign. Short amount of time invested, but a cover I'd be proud to have on the shelf even without my name attached to it."

JF: While there are times that a vertical title can work quite well, this cover isn't one of them.
---
Mallory Rock submitted The Love Bug designed by Mallory Rock.
---
Mark Fleming submitted The Call of the Siren designed by Mark Fleming. "I wanted something simple yet striking. An image that would attract the eye to either the cover on a bookshelf, or a thumbnail image on a web page. The mottled blue suggests the watery theme and the girl's face has a haunting quality that makes people want to discover more. For her face, I used a century-old image of an American actress named Maude Fealy."

JF: A lovely image that deserves far better typography.
---
Martin Crosbie submitted My Temporary Life-Book One of the My Temporary Life Trilogy designed by Jun Ares. "This is a re-do. The original cover was an Amazon "Cover Creator" special and it worked very well for me, but I didn't own the cover, and there were too many similar covers popping up. So, the talented Jun Ares once again came up with what I think is a great cover."

JF: Some beautiful typography and a well composed image, but I confess to being baffled by the wild color palette used here.
---
MARY BROCK JONES submitted SWIFT RUNS THE HEART designed by Danielle Maait.

JF: Another cover from Danielee Maait that shows her complete control of the story elements that animate readers of this genre of fiction. ★
---
Matt Hinrichs submitted Dangerous Rhythm designed by Matt Hinrichs. "Dangerous Rhythm is a time-travel mystery in which two detectives enter a portal to 1930s Hollywood and solve a crime – with the help of Ginger Rogers! For this design, I incorporated both Art Deco and Arts and Crafts motifs (since the novel also takes place in an Arts and Crafts mansion)."

JF: A lovely concept and good typography undone by the primitive nature of the artwork of the dancers.
---
Matt Hinrichs submitted For God and Country designed by Matt Hinrichs. "A novel about a female priest who also works as a CIA Black Ops trained killer – client was very happy with the final design!"

JF: Sexy and smart, I would recommend getting rid of the cross behind the "O" in the title. Just visual noise.
---
Meg Dendler submitted Why Kimba Saved The World designed by Lesley Hollinger Vernon. "Her fantastic cover sells this book every time it's in front of a cat lover. The image on the front is really my cat Kimba."
---
Michael Holley submitted The Great Corporate Escape designed by Simon Raine. "This book is in the comedy genre."

JF: Love the illustration and the playful type.
---
Michele Orwin submitted The Man Who Built Boxes and other stories designed by Alan Pranke, AMP13 Graphic Design. "The author had a few ideas, a few samples of what he wanted. Alan did all those and then came up something completely different. And somehow it was completely right. Alan didn't want the boxes to get too busy but he was willing to add the yellow parrot, which also appears in the title story."

JF: Artful and evocative, draws us right into those boxes, and right into their story.
---
Molli Fields submitted Returning Home (The War for Eden) designed by Molli Fields.

JF: Pretty cool, love the eyes.
---
Natasha Quaresma submitted The Elementals – Sansul designed by Karl Kwasny.

JF: Terrific piece of artwork, but I'm concerned the attenuated type won't hold up when reduced.
---
Nellie Williamson submitted An Untold Want designed by Nellie Williamson. "An Untold Want is a women's literary novel. One of the motifs running through the novel is crows. Although the story takes place in modern times, there are diary sections from ancestors of the protagonist. The text on the cover comes from one of the diary sections."

JF: The bit of crow running off the top distracts more than it adds.
---
Nisha Postlethwaite submitted THE FIRST SENSE designed by ANNA CLEARY. "The novel is set in Cumbria and the mountainous English Lake District in the UK in the future – and this new city called 'Lakes City' encompasses the beauty of this National Park but also the architecture of the future and we think the novel cover shows that"

JF: Interesting attempt to merge the two environments, which seems only partly successful since the rural scene is disappearing into the much more dominant buildings.
---
Pamela Kelt submitted Ice Trekker designed by Marion Sipes.

JF: Yeah. No, that doesn't work. What? Where are we, tropics or arctics? How many bodies of water?
---
Paul Allen submitted Asking For It designed by Jeroen ten Berge. "In Asking For It, Ed Greene, a National Guardsman, comes back from Iraq with a troubled conscience and stolen artifacts, and is haunted by a ghost in the antique village where he has his cabin, a love story and a story of the aftermath of war. For the nature of the book, Jeroen's design is brilliant."

JF: Beautiful and concise, by a former winner here. Effortlessly lets us know there will be stories within stories, and a lot more. ★
---
Phillip Gessert submitted Bloodlight designed by Phillip Gessert.

JF: 1. Needs a border 2. You need to be able to read it, right?
---
Rob Williams submitted Stranger Addiction designed by Steven J. Catizone. "I am the author of the book, under the pen name Bianca James."
---
Robert Slater submitted Outward Bound: Science Fiction & Poetry designed by Alexandre Rito. "Thanks for doing this. It's great to share. Rob"

JF: Really nice sci-fi cover with lots of story implied by the action in the illustration. Crisp typography, hits all the bases.
---
Robin Thomas submitted Bonjour Cherie designed by Danielle Maait.

JF: A designer who knows exactly what readers in this genre are looking for.
---
S.E. Gilchrist submitted The Portal designed by Danielle Maait.
---
S.M. McEachern submitted Sunset Rising designed by Nathalia Suellen. "The cover artist, Nathalia Suellen, is a self-described "dark artist" who creates from the heart. It was an absolute pleasure working with her on book one and I'm anxious to see what she has created for book two! A recipient of several awards, she is surprisingly affordable. She says she loves working with indies because they understand creative freedom. I highly recommend Nathalia!"

JF: A haunting image and strong composition, might be even better if the title was enlarged a bit, especially for an ebook.
---
SANDRA ANTONELLI submitted FOR YOUR EYES ONLY designed by Danielle Maait.
---
Saul Tanpepper submitted Velveteen designed by Ken J. Howe. "Velveteen is a companion novelette from the world of GAMELAND, my cyberpunk thriller series. The story puts a macabre twist on the beloved children's classic."

JF: Good allusive typography, image is hard to "read" at this size.
---
Scarlett Dawn submitted King Hall designed by Danielle Maait.
---
Stacy Claflin submitted Fallen designed by Bryan Hufalar from bhphotoart.com.
---
Steve Trotter submitted KILLER DEADLINE designed by Jeroen ten Berge. "Jeroen captured both story and voice with this killer design."

JF: Another winner from Jeroen in a genre he knows quite well.
---
Steven Catizone submitted Witchworks designed by Steven J. Catizone.

JF: Great job on this gothic cover, but I would get rid of the exclamation point, we rarely use punctuation on titles.
---
Tricia Ballad submitted Daughter of Oreveille designed by Karri Klawiter. "I love how the artist captured the heroine's struggle between freedom and tradition."
---
Ulrica Hume submitted House of Miracles designed by Ulrica Hume. "House of Miracles is a collection of interrelated tales about love, as seen through the eyes of two women: old and young. So my design juxtaposes the romantic, vintage dove (a trade card from The Graphics Fairy) and the bold Univers font. The dove itself, with a page in its beak, is key to one of the stories."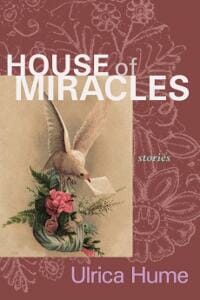 JF: A nice collection of elements and textures that need a better compositional balance.
---
Ulrica Hume submitted Poppies designed by Ulrica Hume. "Poppies is the first story in House of Miracles, a collection of interrelated tales about love. Because it's told from a young woman's perspective, I opted for bright, bold colors. The horizontal bands of poppies—turquoise, purple, grey—show a transition of experience and memory of first love—its sometimes dark and tender, fleeting nature. The last one, grey, is reminiscent of an old photograph."

JF: Ulrica, this one is much, much stronger, an interesting and attractive design.
---
Vanya Nicol submitted Hidden Choices designed by Mark Joseph Deutsch of Happy Garaje. "Design and Illustration by Mark Deutsch (happygaraje.com) for Xlibris."

JF: Good concept, poor execution in art and typography.
---
Vita Tugwell submitted Maiden Flight designed by Islay Duncan. "The first novel in a character-driven comic steampunk trilogy in the style of Pratchett, Wodehouse and Sharpe. The cover is intended to hint at the steampunk elements without being dark or menacing, but maybe needs a little more depth? And of course there's an airship, but it's only a little one…"

JF: Another cover with elements floating around with little relation to each other, here combined with overworked type treatments.
---
VIVEKA PORTMAN submitted THE SECRET DIARY OF LADY CATHERINE BEXLEY designed by Danielle Maait.
---
wendy hird submitted Three Degrees of Murder designed by Di Buttenshaw. "Its a Lichtenstein inspired e-book cover. I thought it fitted the quirky charachters who drink a lot of tea."

JF: Love the look, if you simplified it a bit (fewer pots and cups?) it might be even stronger.
---
William A Browning submitted A Hundred Coloring Books designed by Paula Burba & William A. Browning. "We wanted the innocence and simplicity of a curious 8-year-old boy on the cover. We wanted it to look like a child's coloring book. We designed the cover to reference one story, "It Started With Fury," in the book. It's about the author's mother walking in on him at age 8 trying on her jewelry and makeup. She immediately flies into a rage, drags him by the hair to the bathroom and scrubs the makeup off his face with a brush and scalding water. After much damage is done, he escapes to his room and barricades himself inside. Once her shock and fury subside, she comes to her senses and realizes what she's done. She apologizes and breaks down crying. She reassures him, tells him she was wrong and why she reacted that way. To atone for her fury, she vows to take him shopping at K-Mart the next day to buy him "a hundred coloring books" with some (very hard to come by) money she has stashed away. We should say the book's really not that sweet. She curses profusely and is madly politically incorrect throughout the book, but people still love her. She's flawed and loveable, and the book's a memoir of her through the eyes of one of her children: that boy on the cover."

JF: The drawing is good, not sure the overall design works in this genre.
---
William Cunningham submitted The Strategist designed by ebooklaunch and Robert Cunningham.

JF: I just don't think these images combine well, and the result is confusing, not the result you want.
---
Zoe York submitted Between Then and Now designed by Zoe York.

JF: Simple covers like this work fine for many genre ebooks, and avoid the overworked, overbuilt covers that just confuse readers.
Nonfiction Covers
---
Adam Tillinghast submitted 52 Ways to Beat Depression Naturally designed by Randy Hamilton.

JF: Solid and calming. I'm not sure I would have introduced three different type treatments in one title, but I can't deny how effective this cover is for its subject. ★
---
Adam Tillinghast submitted Smooth Failing: Top industry leaders share their secrets for turning pain into profits designed by Jason Kauffmann.

JF: Solid concept, but the smallish title and too-dark background mute the effect.
---
Chi Wai Li submitted Piloting Through Chaos — The Explorer's Mind designed by Chi Wai Li. "Piloting Through Chaos—The Explorer's Mind presents two books in one, giving readers a fresh way to learn about and navigate the world."

JF: Combining two books in one would be a challenge for any designer, and despite the fact that each of these elements is well designed, no attempt has been made to show any relationship between the two. Perhaps the content is so closely aligned that that doesn't matter, but from here the cover does have a split personality.
---
Damon Za submitted Wife and War designed by Damon Za.

JF: DamonZa brings his strong talents at fiction covers and storytelling to this memoir that begins with 9/11. ★
---
Dawn Taarud-Martinez submitted Until Someone Gets Hurt designed by Karl Ferguson and Dawn Taarud-Martinez. "Sex scandal involving a once-famed San Francisco stockbroker and impoverished under-age Mexican boys, forgery, theft, art scheme, jewel heist, stolen identity, real estate schemes involving millions, and MURDER. "

JF: Suffering from the same problem as so many fiction covers that try to jam too many symbolic elements onto the cover, with predictable and confusing results.
---
Don Power submitted Twitter for Skeptics designed by Peggy Richardson. "Twitter for Skeptics is a motivational guide that shows even the staunchest of skeptics how to overcome their objections to Twitter – and how to use it to find business opportunities you never even knew existed! "

JF: Really good, and a good choice for a book that wants to demystify its subject. Desperately needs a border, however.
---
Edward Hancox submitted Iceland, Defrosted designed by Kit Foster.

JF: Makes you frosty just looking at it. This memoir is well served by the visuals, which work well together, and the clean type. ★
---
Eldon Sarte submitted Golfpreneur: eBay designed by Eldon Sarte.

JF: Eldon, as usual your cover is stylish, but I wouldn't sacrifice the all-important subtitle. Maybe try it with a condensed face full width.
---
Gabrielle Prendergast submitted See Change designed by Cover Your Dreams. "A cover I made for a client – much simplified from original concept – hearkening back to the days of classic cinema."

JF: An example of a really good paperback cover that didn't survive the reduction. Without being able to read the subtitle, you don't get the context for the design: "How Studios Abandoned Women to Focus on Sequels and Superheroes and Why It's Ruining Cinema."
---
Greg Marcus submitted Busting Your Corporate Idol: How To Reconnect With Values & Regain Control Of Your Life designed by Ranilo Cabo (Line 14 on99Designs). " I found the cover through a contest on 99Designs. There were 468 submissions from 68 designers. The keys to a good contest are: 1. a good creative brief that explains the vision of what you want, 2. guaranteeing the contest early, to encourage more entries, 3. inviting designers, 4. being interactive, 5. This book helps chronically overworked people find life balance. This is a topic that resonates with everyone, including many designers."

JF: Thanks for the input, Greg, you really got a great cover out of it. Just right for your book and your audience, it communicates well.
---
J Washburn submitted DEAR JEFF: Candid Advice from an Older Brother on Preparing to Enter the Mormon Temple designed by J Washburn. "The purpose of the cover is to reflect the nature of the book: The idea is to make a stuffy religious topic into an exciting and adventurous one—moving from the Old Testament text toward Indiana Jones. The book itself is in-depth and discloses a lot of what is often mistaken as secrets of the Mormon temples. It reveals much of what isn't normally talked about. And it does it in a candid and fun voice, even daring to mention a Spielberg movie now and then."

JF: Nicely done.
---
Jackie Barreau submitted Through A Mother's Eyes designed by Andrew Williams.

JF: Looks like a lovely print book cover, not sure this approach works for an ebook.
---
Jeffrey Kern submitted Golf Made Easy! A Backward Approach to Learning Golf….. Or Is It? designed by SBPRA.

JF: Fun and effective, just right for this book.
---
kelvin Tang submitted Simple Tricks To Get The Guy Of Your Dreams designed by Kelvin.

JF: In this case borrowing from fiction covers yields big results, and the clever illustration and alluring woman combine to create a powerful aura that draws us in. ★
---
Kit Foster submitted The Con Men designed by Kit Foster.

JF: I like the concept, not sure the designer has solved the legibility problem, though.
---
Laura Cottam Sajbel submitted Buoyant: How Water and Willpower Helped Wella to Channel Aaron and Hayley Peirsol designed by Gloria Lee at Buds Design Kitchen. "Our readers have said they want to "dive in" to this story, when they see the inviting cover Gloria Lee designed for us. Buoyant: How Water and Willpower Helped Wella to Channel Aaron and Hayley Peirsol tells the tale of a single-parent welfare mom who began to exercise–first to run, then to swim–and found the focus and resolve to turn around her circumstances. She guided her children into swimming, too, and the results are extraordinary: Aaron holds two World Records and seven Olympic medals in backstroke, and Hayley was the third woman in the world to break the sixteen-minute mark in the 1500-meter freestyle."

JF: Yes, something about it seems just right.
---
Martin Crosbie submitted How I Sold 30,000 eBooks on Amazon's Kindle-An Easy-To-Follow Self-Publishing Guidebook designed by Jun Ares. "As usual, Jun Ares was able to read my mind and put together what I was thinking, even when I didn't know what I was thinking. It's always nice to work with a pro."

JF: Another designer that understands readers of books in this category, and shows it through her artful, no-nonsense design that makes the book's offer crystal clear. ★
---
Michael Perry submitted My Nights with Leukemia: Caring for Children with Cancer designed by Michael W. Perry. "There's a reason that lovely little girl is on the front cover. The back cover shows that same girl after she's received chemotherapy for leukemia. She's pale with only a few wisps of hair. That makes the two pictures special. They show the grim realities of treating leukemia. Amazon shows both the front and back covers. https://www.amazon.com/My-Nights-Leukemia-Caring-Children/dp/1587420740 -Mike"

JF: A beautiful photo but overall a bit too understated for me.
---
Renee Barratt submitted Diary of a Dictator — Ferdinand & Imelda: The Last Days of Camelot designed by The Cover Counts – Renee Barratt. "Mr. Rempel, an award winning journalist for the LA Times, was the first person outside of the Philippine government to have direct access to the diaries of Ferdinand Marcos after the Marcos family fled for exile in Hawaii. The original book was printed in 1993, under a different title. It has been revised, updated and re-released as an ebook this year. For the re-release, Mr Rempel wanted something that conveyed the personal nature of many of the diary entries. He wanted the cover to share the human story, not just the political one."

JF: The cover succeeds at the difficult task of drawing our attention to two places at once. To show just how nit-picky designers can be, I think I would have eliminated the background photo from the border around the small photo.
---
Thea Mancini submitted Keep Your Eyes Open designed by Mike Behlke and Thea Mancini. "The picture is copyright of Mike Behlke. The designer is Thea Mancini."

JF: From the description, this personal memoir sounds like quite a story. And the photo the author is using has definite appeal, but the cover is let down by weak type, and by the rather bizarre placement of the author's name. This is the kind of book I'd love to see with a really good cover, it sounds like it deserves one.
---
Well, that's it for this month. I hope you found it interesting, and that you'll share with other people interested in self-publishing.
Use the share buttons below to Tweet it, Share it on Facebook, Plus-1 it on Google+, Link to it!
Our next awards post will be on November 11, 2013. Deadline for submissions will be October 31, 2013. Don't miss it! Here are all the links you'll need:
The original announcement post
E-book Cover Design Awards web page
Click here to submit your e-book cover
Follow @JFBookman on Twitter for news about the E-book Cover Design Awards
Subscribe to The Book Designer Blog
Badge design by Derek Murphy
Amazon links contain my affiliate code.