Today we have a guest author, Sally Collings of Red Hill Publishing.
I came across Red Hill Publishing in doing research about independent publishers. We desperately need new models of how publishers and authors can work together. I've also got an interest in Australia—I've been traveling there every few years to visit family, and I've developed quite an affection for the country and the Australians. I've learned a lot about publishing in Australia, and Red Hill seemed to be taking the smartest course I've seen to make the most of the current conditions in publishing.
Red Hill manages to leverage the strengths of traditional publishing with the flexibility and diversity that comes with sponsored publishing. I've been excited about new models of publishing emerging where author and publisher entered into more of a real, eye-level partnership, each utilizing their own strengths to work for the success of the book.

A lot of Red Hill's approach rests on the background and experience of their publisher, Sally Collings. Here's her report:
---
We've just celebrated our first birthday here at Red Hill Publishing. No cake, no streamers, just a glass or two of red and a chance to look at where we've come from and where we're going next.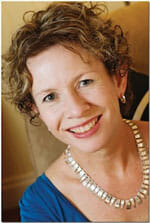 For those of you who don't know us, Red Hill Publishing is an author-retained rights publisher. That means that our authors contribute to the initial production costs of their book, and they retain their rights – and the majority of profits – in their book. To put it another way, our authors take a financial risk, keep their rights and retain the spoils. They hang on to 87.5 percent of receipts (100 percent until they have recouped their investment). On a $24.95 RRP book, that's $21.83 in the bank for each copy sold.
What Red Hill Publishes
Red Hill specializes in non-fiction. So far we've got two books out in the market, one self-help and one memoir. Two more titles on masculine identity and personal development are due for release in the next few months.
We look for authors who have existing, non-retail channels to market (via a strong web audience, speaking engagements, client base, etc). That's because we focus on direct sales – online sales, back-of-hall sales at events, and so on. We will supply to bookstores on request, but generally we steer clear of the sale or return system, which we consider archaic and inefficient. We would rather sell a hundred copies direct for $2500 in the hand than deal with a bookstore and have to run the gauntlet of sale or return – sending out a hundred books in the hope of earning the author and ourselves $1625, but most likely getting a portion of that plus a carton of dog-eared books returned some months down the track.
We are very picky about what we publish. Keen though we are to build our list, we decline far more than we accept. That's one of the reasons we've published four titles in our first twelve months, rather than ten times that number. We're panning for the nuggets of gold that will sell on and on, well beyond the initial print run, to benefit the author as well as ourselves. That means we look for great stories, told well, by writers who are well positioned to work their butts off telling the world about their book and getting it into readers' hands.
Book Publishing in Australia
When we opened our doors in May last year, the publishing landscape here in Australia hadn't changed much for a while. Nine or ten large publishers dominated the scene; most authors were looking for a standard 10 per cent royalty deal; non-fiction was strong, fiction was loyally supported but commercially marginal. E-books and online strategies were causing furrowed brows but little action in the marketplace.
Twelve months on, a whole crop of publishing services companies have set up shop. Several of the biggest trade publishers have started custom publishing divisions or now offer publishing consultancy services. Most publishers have at least dipped their toes in the digital waters.
There's more competition out there for us, but it's nice not to be alone any more. Writers are becoming more aware that the traditional trade publishing model is not the only way to get published. People are starting to hear about us, see the books we've published, and send us their manuscripts.
Our first title, From Burnout to Balance in Four Weeks by Dr Paul Lanthois, is ticking along nicely with sales through Paul's speaking and corporate training engagements. Earlier this week we launched Big Road, Bob Cleland's beautifully written memoir of life in the New Guinea Highlands. We focused on pre-sales, securing several hundred before the book hit the market. We are taking the same approach with our next title, Being A Bloke, where we intend to pre-sell our first print run so we can up the print quantity and drive down the unit print costs. That means we're in an active sales cycle for the book while production is under way; it's another instance where we do things a little differently.
Digital Editions
Every book we publish is released as a digital edition as well as a print edition. Right now, it's hard to find authors who see the value in having only an e-book: most want a physical product to sell at events and fulfil readers' expectations.
Many people find it hard to understand why our costs for producing a digital book are not far less than the cost of producing a book on paper. Print only represents about a quarter of our initial costs: most of the costs of creating a top-quality book are in editing, proofreading, indexing, cover design, typesetting, marketing and publicity strategy, distribution planning, and general administration. It's the invisible stuff, the stuff that most people don't see. The publishing industry as a while fails to convey this to their customers – and that's why the price of ebooks is forever a sub-$10 game.
Staying Flexible
Each month we tweak our business model a little. We've launched a distribution service for our authors, responding to our real-life experience of the hard work involved in getting books into buyers' hands without depending on bookstores (for the most part). We're getting better at assessing whether a writer really has the capability to drive the marketing and sales of their book, or whether they're talking up their fame or resources in order to get us to publish their book. We're working hard to be really clear with writers about what we will do to market and publicise their book, and exactly what they will need to do. We're also committed to making big-publisher skills available outside big-publisher doors, so we're planning a series of seminars and boot camps to pass on those skills to writers and independent publishers.
For all that I've worked in publishing for twenty-plus years – in the UK and in Australia, for trade publishers, book packagers and multimedia companies – at Red Hill Publishing I often feel that we're setting the rules for a whole new game, day by day. I like that.
Sally Collings is co-founder of Red Hill Publishing, an independent book publisher based in Brisbane, Australia. Sally is also an author (Sophie's Journey, Positive, The World According to Kids) and is published by HarperCollins Publishers.
Image: Even though Red Hill is based in Brisbane, how can you resist this HDR image of the Sydney Opera House? https://www.flickr.com/photos/linh_rom/