Yep, big news today dear readers.
You're in for an incredible treat over the coming months as new voices join with me to bring you the best information, tips, news, guidance, ideas, and inspiration to help you publish your books more quickly and to greater effect than ever.
Backstory
When I started blogging back in 2009 self-publishing had already started to take off, but there was a lack of authoritative voices that authors could rely on for honest, accurate information about all the details that go into planning, producing, and promoting books that work.
Back in those days I blogged 6 days a week for the first two years, and it was both thrilling and brutal.
Gradually I've backed off that schedule because I found lots of other ways to help authors reach their readers.
Through training courses, presentations, speaking, books, webinars, and lots of other tools, I've been incredibly grateful to be given so many opportunities to help.
Last year, when I opened BookDesignTemplates.com with Tracy Atkins, a whole new world opened up where I've been able to ease the path to publication for thousands of other authors.
It gives me chills.
Now, I'm getting ready for more expansion of The Book Designer brand in even new ways to help you get high-quality, rock-solid, industry standard books into the market. More about that in coming weeks.
Contributing Writers Step Up
Although I'm awfully proud of the community and resources built around this blog, I also know I can't possibly cover all the topics that interest you.
To accommodate my work on other businesses, Shelley Sturgeon, my trusted assistant, who is also serving as editorial director for the blog, and I came up with the idea of sharing the wealth.
So starting on Wednesday, you'll be treated every week to articles from some of the best people in our business, each with their own unique content focus.
More voices, more expertise, more variety, what's not to like? All of these writers are highly experienced, reliable, and accurate guides for authors at almost every level.
I can't wait to read their stuff. Here's a brief introduction to our new Contributing Writers, who step up to the plate starting this Wednesday.

---
Nina Amir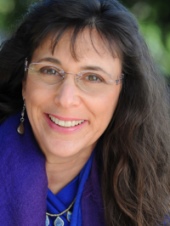 Nina Amir of Write Nonfiction Now is a sought-after author, book, blog-to-book, and results coach. Nina transforms writers into inspired, successful authors, authorpreneurs and blogpreneurs.
You can learn more about Nina here.
---
Frances Caballo

Frances Caballo of Social Media Just For Writers is also a social media strategist, manager and author. With her 23 years of communications experience, Frances helps writers gain the recognition they deserve through a sustained social web presence.
You can learn more about Frances here.
---
Jason Kong

Jason Kong runs Storyrally, an email-based subscription that helps fiction writers with their online marketing.
You can learn more about Jason here.
---
Corina Koch Macleod and Carla Douglas

Corina Koch Macleod and Carla Douglas of Beyond Paper Editing are authors, copyeditors and proofreaders who work with and instruct self-publishing authors.
You can learn more about Corina and Carla here.
---
Jason Matthews

Jason Matthews of eBook Success 4 Free is a novelist, blogger and self-publishing coach. He works with writers around the world through every phase of book creation and marketing.
You can learn more about Jason here.

---
I think when you see what these writers have in store for you, you'll be as excited as I am to welcome them to the blog.
Any thoughts? Leave them in the comments, I'd love to hear what you have to say.