By Nina Amir
Writing and publishing a full-length nonfiction manuscript represents a big commitment in time and effort, let alone money. The fear that the book may flop, meaning never sell, stops many aspiring authors in their tracks. But it shouldn't.
There are ways to gain certainty about your book's ability to sell once released. Approach your project like an entrepreneur with a new product idea. After all, that's what a book is—a product you plan to introduce into the marketplace. Think about its early stages as research and development, and, like any smart businessperson, employ test marking techniques.
Prior to writing your book, conduct strategic tests to determine market, meaning reader, interest. Do this before you begin writing to ensure you target content to your readers' needs and interests and waste as little time writing and producing a book that doesn't offer them the benefits or value they seek.
If test marketing shows your original angle, subject or story needs revising, you want to do that before you get too far into the writing process. Plus, if you find no market exists for your book, you don't want to waste your time writing the whole book. Rather, you want to place that particular idea in the "circular file" and begin on a new one or determine how to re-angle for success.
How do you test market a nonfiction book idea? Here are 10 effective ways for you to try.
Book Test-Marketing Strategies
Start a Subject-Dedicated Blog

Create and write a blog with content dedicated to the subject of your nonfiction book idea.

Write posts often and consistently (2-3 times a week for 6-12 months). Watch your unique visitors (real readers) and page views by using a free program like Google Analytics. Your self-hosted blog will also have analytics you can use. See how quickly you get traffic to your blog and if it continues to grow. If it does, you'll know interest exists in your topic.

It can take a little while for blog readership to grow, and sometimes it goes up and then back down before it grows on a continuous basis. So don't get discouraged. Also, if you slack off in writing and publishing posts—or in promoting those posts on social networks—this will affect your results.

A program like Google Analytics will help you discern where your traffic comes from—what countries, what search engines, what other websites, etc. This helps you fine tune your market.

Write a Blog Post on Your Book Topic

If you already have a blog, write a blog post—or two or three—on the topic of your book. Then track readership for that particular post using Google Analytics or some other analytics program. If your readership is higher on that day than on others, you know that subject is of high interest to your audience.

You can repeat this type of test to make sure it wasn't a fluke. Write one blog post a week or a month on the topic over six months and track the data. Additionally, you can watch over time if that particular post or posts garners more traffic than your other posts.

You also could write guest posts on the topic. Ask those bloggers to tell you if the post had good traffic.

Write an Article on the Book Topic for a Major Magazine

Mainstream commercial magazines publish articles they feel interest their audiences. Many publish articles on currently trending topics.

If you can get an article assignment (or two or three) from a national magazine, or a publication in your niche, for a piece related to the subject of your book, this may be an indication that your book topic is viable.

Query major print publications. Watch the reactions of readers. (Some have online versions that allow comments.) Also watch for other correlations. For example, does this media attention result in more traffic to your blog or website? Does it result in more media inquiries? Does it result in more clients? Any clear positive change post-publication is an indication that your book idea may be worthy of publication.

Write an Ezine Article on Your Book Topic

Write a short article on your topic and offer it for free to ezine article directories, like EzineArticle.com. These allow you to provide a short resource box with your bio and links back to your website, blog or email list (or wherever you like).

You can then track increased traffic to your site or new email subscribers. Or visit the ezine directory to see how many times your piece was picked up and reproduced or shared. These statistics alone provide an indication of market interest.

Of course, you can write more than one ezine article on the topic. Do this over the course of several months and see how they fare.

Produce a Press Release on Your Book Subject

Write a press release on your topic and distribute it widely via a service like PRWeb.com. You quickly will know how many hits it receives. Lots of hits equal lots of interest. These companies offer statistics on how well your release performs.

Survey Your Blog or Email Subscribers

If you have a blog subscriber list or an email list, the people on these lists equate to your target market—unless your book will target a new market.

You can send these potential book readers a survey or poll or put one in a blog post asking questions related to the subject of your book. This is an easy way to find out if your readers or subscribers are interested in your topic. You also can ask them what they are interested in!

You also can send them information related to your book and ask them for feedback. Ask directly: Would you be interested in a book on this topic?

Offer A Free Teleseminar Or Webinar on Your Book Topic

Webinars and teleseminars, even Google hangouts, offer phenomenal ways to gauge interest in your book idea.

Create an event and promote it via your lists and social networks. See how many people register and then actually show up. If you get high registration, super! If you get over 30 percent of those who sign up actually present on the call, you've done well. Then you can ask attendees questions live, poll them, and generally discover their interests.

Use Social Media as a Tool

Social media provides plenty of opportunities to test market your book idea. For example, consider creating a Facebook page related to the topic of your book and see how easily you gather a community there.

Or try starting a Twitter chat using a hashtag (#) related to your topic. To do so, every week moderate a conversation on Twitter related to your book. Make it easily discoverable with that hashtag. For examples of such Twitter chats, check out #blogchat or #writechat. Promote your event each time you hold it—give it a few months to catch on—and see if anyone is interested.

And don't forget to use Facebook, Twitter, Pinterest, and Google Plus in general to gauge interest in your book topic. Post statuses, share blog posts, or curate content on your book topic and see if those particular updates get more engagement than others. That's a sure indication that the topic is hot, or of interest to your followers.

Publish a Shorter Version of Your Book

If you don't want to wait to start writing, produce a short version of your book. For example, take one chapter and release it as an ebook. Watch sales; if they are good, move forward with the next chapter or with the full edition. Or produce a condensed version; include your introduction, a shortened first chapter and a few short chapters with tips and advice. If sales take off, expand the content and produce a revised full-length edition.

Blog Your Book

If you're really impatient to get started, but you don't want to invest in editing and design before you're certain you've got a sure bet on your hands, blog your book.

Map out the content of your book so you have a table of contents, and break that down into post-sized bits. For each chapter, you should have 10-20 blog posts ideas that range from 300-500 word in length. Then write and publish these mini "installments" on your bog in, thus creating a first draft of your book on the Internet. Promote these posts on your social networks.

Track your readership as you write, publish and promote the book on your blog. If those particular posts are successful and your readership grows as you blog your book, you'll know it's worth moving forward and editing and designing the blogged book for sale as an ebook and a print book. That's why there continue to be so many blog-to-book deals in the traditional publishing world; publishers consider blogs with many readers successfully test-marketed book ideas.
As you try these test-marketing methods, keep in mind that one method might yield no real interest while another might garner a huge amount. For this reason, consider trying one to three methods before making a final decision. If the first one you try provides a landslide of potential book readers you likely have your answer. The average of three will give you a more definitive answer in any case.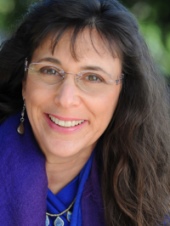 Nina Amir, is a Contributing Writer for TheBookDesigner.com. She is also the author of How to Blog a Book and The Author Training Manual, and transforms writers into inspired, successful authors, authorpreneurs and blogpreneurs.
You can learn more about Nina here.
Photo: bigstockphoto.com Amazon links contain my affiliate code.